At Rosily Vineyard we take great care to craft our wines in a way that allows them to reflect the environment in which our grapes are grown. We understand that the health and sustainability of our environment is vital. Over the decades since our vines were planted we have applied continuous improvements to our vineyard practices, which have helped us reduce our environmental impact and ensure our long term environmental sustainability.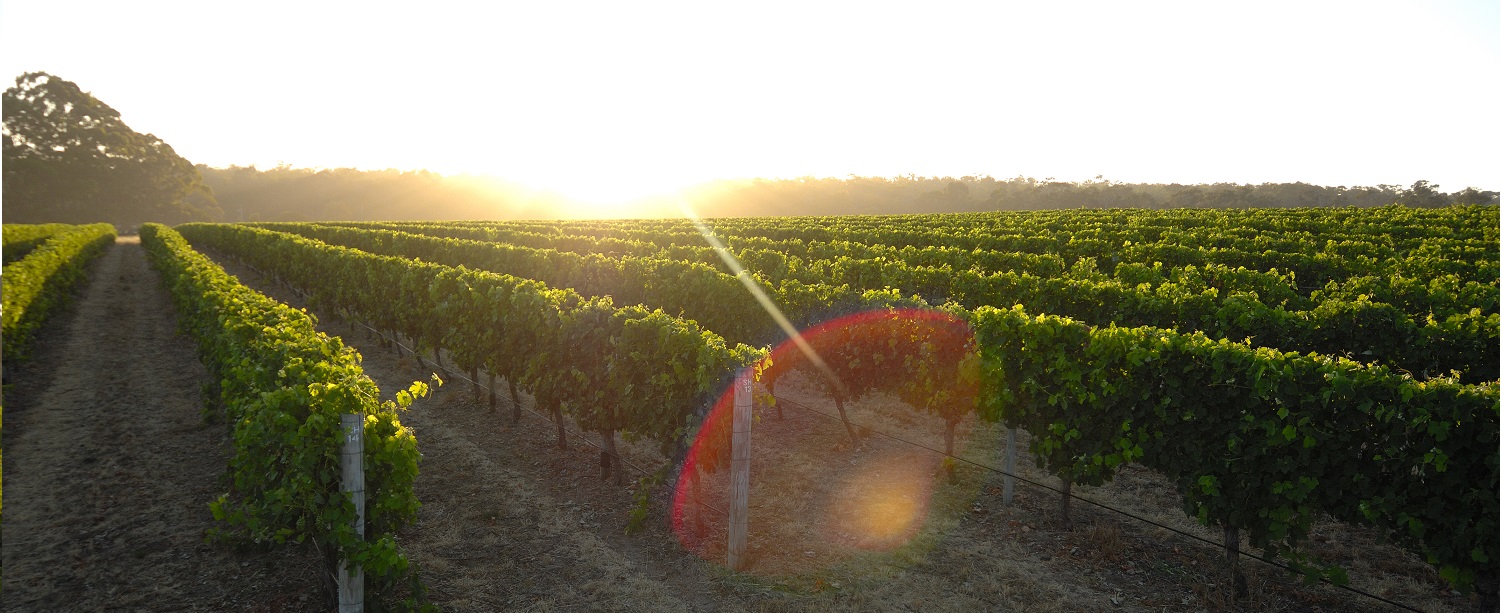 Our minimal input philosophy is now being backed up with our commitment to maintaining the vineyard's organic certification, thus ensuring that our environmental stewardship is carried out in actions as well as words. Specific activities undertaken at Rosily to ensure the best possible environmental outcomes include:
No use of synthetic pesticides, herbicides or fungicides.
No use of synthetic fertilisers.
Minimal tillage and maintenance of a permanent sward of diverse volunteer species.
Hand removal of unwanted weed species.
No surface water catchment or bores used in vineyard irrigation.
Efficient use of water with low evaporation drippers and optimised irrigation scheduling.
Minimal irrigation, with less than 0.5 megalitres used for whole vineyard per year.
Winery water provided by captured rainwater.
Balanced vines with appropriate yield levels for each variety and soil type.
Hand pruned vines and hand harvested fruit.
Shoot positioned, leaf plucked and hedged to provide a healthy microclimate and minimise organic fungicide requirements.
Sound vineyard hygiene; 100% estate grown fruit used in our wines, with the minimal contractor equipment that is used being thoroughly washed down on each occasion.
Continual assessment of vine and soil health.
A portion of property set aside as non-productive, with native species planted to encourage a diverse ecosystem.
Low food miles. All our fruit is grown on the property, with the furthest distance between vine and winery being less than half a kilometre and the closest vines being harvested about 15 meters from the crusher.
Together these actions – which are in the process of being backed up by organic certification – aim to ensure that the environment in which we operate is nurtured and sustained both now and into the future.