The story behind the name

Rosily Vineyard Established: 1994
Rosily Vineyard is named after Vice-Admiral Count François-Étienne de Rosily-Mesros (1748-1832), a French Navigator and Cartographer, who was intimately involved in the ongoing French explorations of Western Australia during the late 18th and early 19th centuries.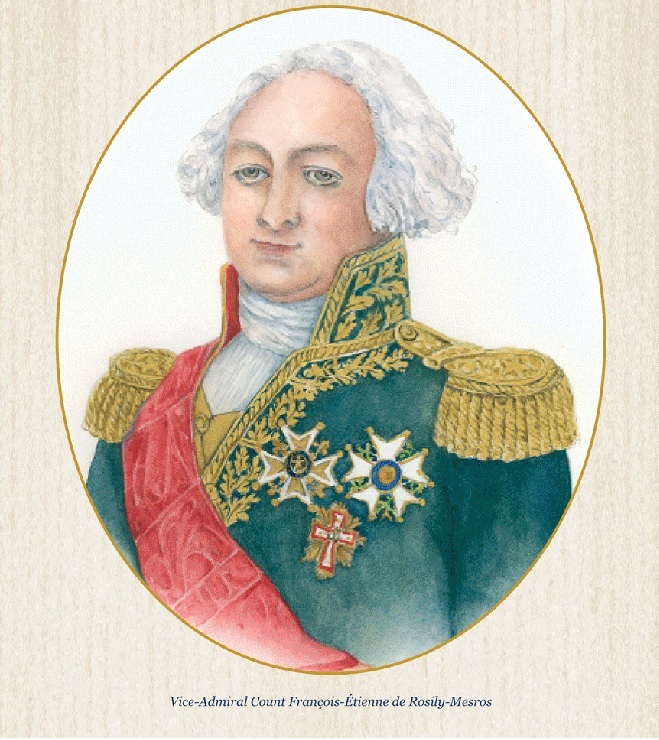 Rosily was an ensign on the 'Gros Ventre' commanded by Louis de St. Alouarn in 1772. He had started the voyage on the Gros Ventre's sister ship, the 'Fortune' commanded by Yves Joseph de Kerguelen-Trémarec, but had become separated whilst undertaking a survey of the newly discovered Kerguelen Island. Due to bad weather, Kergeulen turned back to Mauritius, abandoning the unfortunate Rosily and his crew, who were luckily rescued later by Louis de St. Alouarn.
The 'Gros Ventre' continued east until it encountered the south west coast of Australia at Cape Leeuwin, where Rosily made the first, but very accurate survey of Flinders Bay.
They then sailed north to Shark Bay where Rosily made another accurate map of that section of the coast. Rosily's map showed the location on Dirk Hartog Island where two bottles with charts sealed with a silver French coin and a lead seal were buried. This document was used more than 200 years later, to find the bottle and coin left by Rosily's party in March 1772. It was here, at Dirk Hartog Island, that St. Alouarn formally annexed Western Australia for France.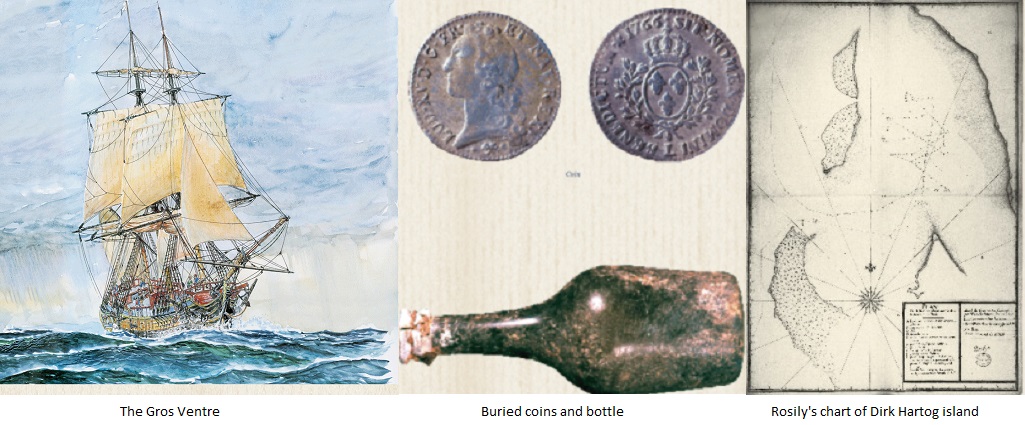 Rosily Vineyard uses the attractive French 'Fleur-de-lys' motif on its labels. The Fleur-de-lys, a stylised flower, is actually an ancient symbol with connections to many cultures. In early Christianity it symbolised the Holy Trinity and can be seen in carvings in many churches and cathedrals. It was a symbol of the French Monarchy, appearing on banners and flags until the French Revolution. It was also used to show north on early charts.